The Board of Directors appoints an Executive Board which consists of two representatives from each of the three sectors represented on the Board itself. The Board also appoints a chair. The appointment of other responsibilities such as treasurer and secretary are allocated by the Executive Board. The Executive Board is responsible for ensuring the day-to-day operations of DDEX are carried out in a way that meets the strategic direction agreed by the Board. The current members of the Executive Board are:
Paul Dilorito –  PRS for Music

Chair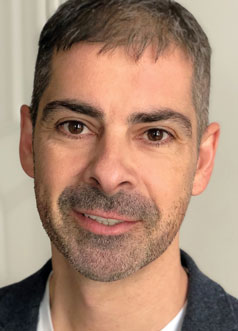 Paul is the Director of Innovation and Partnerships at PRS for Music. A successful senior business leader, he has extensive experience delivering positive operational and financial results through innovation, transformation and partnerships.
He is adept at managing a wide variety of strategic initiatives and has a proven track record in transforming the customer experience, delivering cost-effective and quantifiable results. Being a leading force in the development strategy of PRS for Music's joint venture ICE (International Copyright Enterprise), as well as a multitude of other business partners, he regularly consults and collaborates on various cross-industry initiatives.
His past careers include sales and marketing, project, operational, and management roles in blue chip FMCG and government organisations.
Nick Williamson – Apple Inc.

Chair Emeritus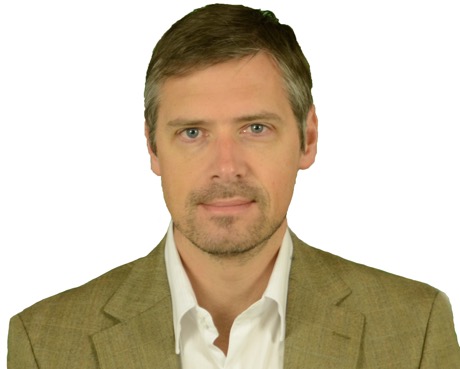 Nick Williamson is part of the senior leadership team for Apple Music. Having previously been managing director for the online rights agency, Celas, in Europe, and before that the strategic development director at PRS for Music, Nick has extensive experience on the writer and publisher side of the music industry. Since moving over to Apple he has played key roles in the world-wide expansion of the iTunes Store and the cloud locker and re-download service iTunes Match, and the subsequent worldwide launches of Apple Music and Beats1 radio, both of which launched in more than 100 countries at the same time. Nick has served on the Board and Executive Board of DDEX since July 2015 and was its chairman from November 2015 to June 2017.
Kim Beauchamp – Universal Music Group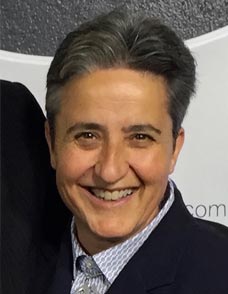 Based in Los Angeles, Kim is SVP Process Innovation & Advanced Operations and oversees the Process Innovation, Advanced Operations, and Metadata Modeling and Standards areas. She focuses on transforming the existing business models and creating new business processes to support the new business models in which UMG is engaging. She designs operational workflows to integrate new business models and complex edge cases in the traditional business models. She also oversees Metadata Modeling & Standards, where she investigates root causes for bad or incomplete data throughout the value chain and oversees the creation of the company's global metadata standards.
Kim has worked for UMG since 1998, beginning her career within their IT department. She has helped design and develop numerous systems that are critical to the company's operations, including the digital scheduling system, the asset management and content delivery system, and the company's global label copy system. She continues to actively work to reimagine the company's internal tool set and processes to support the ever-changing business.
Kirit Joshi – Sony Music Entertainment

Treasurer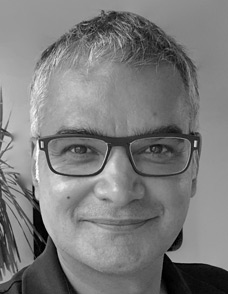 Kirit was involved in the initial set up of DDEX and has guided the organisation in various capacities including: Chairman of the Board for two terms, Chair Emeritus and Executive Board member since the inception of DDEX in 2005. Kirit is also SVP & CIO of Sony Music where he leads the Global Technology Strategy, Operations and Application Security. He has utilised DDEX standards to help transform the digital supply chain to support sophisticated release strategies and the building of a big data environment processing trillions of transactions from commercial and social digital platforms which enable centralised revenue and royalty processing as well as marketing analytics. These capabilities are used to provide Sony Music's artists and staff with real-time music consumption perspectives and advanced royalty analytics via the Artist Portal. Some of Sony's DDEX compliance capabilities have also been made available to the DDEX community as open source.
Kirit brings a global perspective to DDEX having lived and worked extensively in Europe, Asia and Africa. Prior to joining the music industry in 1993, Kirit started his career in the finance industry building the first automated stock trading systems using AI, and in the defence industry to build de-centralised secure open system command control systems. He followed an education in Computer Science with a focus on Cognitive Science.
Greg Quillard – Google Inc.

Secretary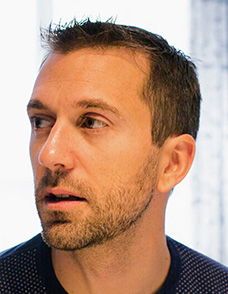 Greg Quillard is the Head of Music Publishing Operations at YouTube. In 2002, he obtained a double Master of Science degree in Electrical and Computer Engineering from Supélec Engineering School in Paris and Georgia Tech University in Atlanta, Georgia.
He started his career as a software architect in a mid-size consulting company in Paris (Solucom). In 2005, he joined the French tech start-up Mappy as Principal Sales Engineer, and was later hired by Google in 2008 as Sales Engineer, in charge of operational and technical aspects of YouTube and Google partnerships, where he negotiated and launched hundreds of agreements with European record labels who wanted to expand their presence and revenue on YouTube.
In 2012, he took over technical relationships between YouTube and publishing licensors, and led the technical redefinition of dozens of publishing agreements in the context of direct and multi territorial licensing. Over the years, he built a team of technical and operation experts supporting collection societies & music publishers globally.
Paul Cohen Scali – Société des Auteurs, Compositeurs et Editeurs de Musique (SACEM)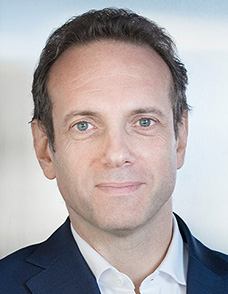 Paul Cohen Scali is Chief Information and Technology Officer at SACEM. In this role, he is pursuing digital transformation in the service of the company's objectives and its commitment to generate value for authors, composers and publishers. In particular, he is striving to improve member services and strengthen the ability to process ever-increasing volumes of data. It is through these many projects that SACEM anticipates and responds to digital challenges and those of the music sector.
Paul's started his career in various positions in the military sector and then in new technologies, notably at Cap Gemini. In 1997, he joined Bouygues Télécom, a French mobile carrier, where he contributed to urbanising the information system and worked on mobile phone services as well as on the commercial information system. In early 2009, he joined PMU, a French gambling company, as CTO to implement digital transformation in a context of opening towards competition of the online gaming market.
Keep up-to-date by joining our mailing list